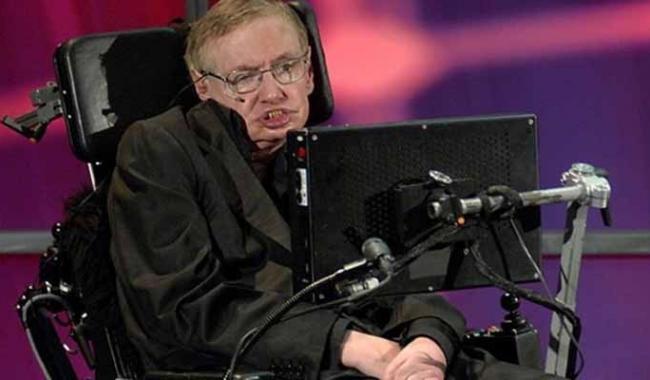 LONDON: Professor Stephen Hawking, the renowned British physicist and author of "A Brief History of Time", has died at the age of 76. He died peacefully at his home in Cambridge in the early hours of Wednesday morning, his family said.
Prof Hawking, one of the world's finest scientific minds, was diagnosed with a rare form of motor neurone disease in 1964 at the age of 22 and was given just a few years to live. He eventually became confined to a wheelchair and dependent on a computerised voice system for communication. Despite this, he continued to travel the world giving lectures and writing scientific papers about the basic laws that govern the universe. Prof Hawking explained the Big Bang and black holes in his best-selling book A Brief History of Time.
Prof Hawking was Britain's most famous modern day scientist, a genius with a razor-sharp wit who dedicated his life to unlocking the secrets of the Universe. "My goal is simple," he once said. "It is complete understanding of the universe, why it is as it is and why it exists at all." Much of Prof Hawking's work centred on bringing together relativity — the nature of space and time — and quantum theory — how the smallest particles in the Universe behave — to explain the creation of the universe and how it is governed.